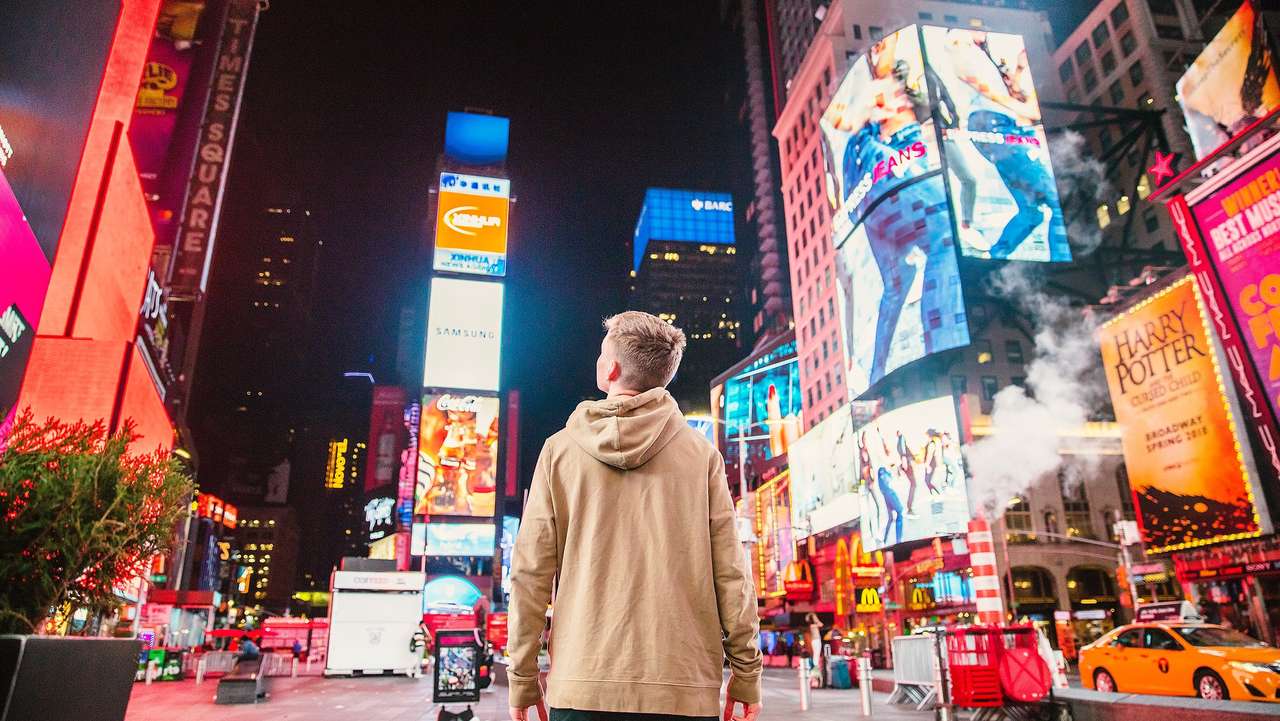 How Augmented Analytics helps marketers better reach and convert their prospects
by Katy Yuan, Sr Marketing Manager
How Augmented Analytics helps marketers better reach and convert their prospects
by Katy Yuan, Sr Marketing Manager
The best marketers always have their fingers on the pulse of the market. They're expected to analyze changing market sentiments and customer needs that could potentially impact business performance. Marketing leaders need to collect and synthesize actionable insights from customer engagement data, sales data, and third party data to craft the most effective strategies.
When data is complex and constantly changing, how do marketers ensure every decision is informed by the best and latest intelligence?
In this blog, we'll explore how augmented analytics helps marketers deliver personalized customer experiences, maximize ROI, and convert prospects successfully. Let's start with understanding augmented analytics and its adoption over time.
Augmented Analytics and its Adoption
According to Gartner, Augmented Analytics is the use of machine learning and AI to assist with data preparation, insight generation and insight explanation to augment and automate how people explore and analyze data. In other words:
Business Intelligence + Artificial Intelligence = Automated Data Storytelling
Yesterday's BI tools offer limited self-service capabilities, resulting in low adoption of only 30% across employees. They do not necessarily deliver decision intelligence and actionable insights that business users need the most on a daily basis. Augmented analytics, as Gartner explains, automates discovery of the most important insights or changes in the business to optimize decisionmaking. It democratizes insights for all roles across the organization, instead of limiting data understanding to analysts and machine learning experts.
Augmented Analytics is all set to usher the next wave of disruption in data and analytics. It was the dominant driver of new purchases in analytics and business intelligence in 2020 and will create the rise of augmented consumer in 2021.
Blog: The 12 most important features every augmented analytics product must have.
How Augmented Analytics Helps Marketers Improve Decisions and Convert Prospects
Marketing managers play a vital role in gathering, analyzing, and acting on customer data. In the race to win new customers and navigate challenges, marketers rely on analytics to help them extract insights from a wealth of customer information. However, the Gartner Marketing Data and Analytics Survey 2020 shows that a large proportion of senior marketers were unimpressed with analytics. Their top reasons were lack of clear recommendations and no actionable results. Marketers need to understand not only what choices customers make, but also why they make them, and how to act in order to align campaigns and offerings accordingly. The survey results strongly indicate the heightened expectations of today's marketers for their analytics and BI platforms.
The end result of analytics is action, not insights.
Augmented analytics not only answers "what" happened in the past, but more importantly also "why" business metrics change and "how" to act on insights.
Let's talk about what specific benefits augmented analytics platforms can offer to marketers
1. Understand why metrics change
A bar chart that shows "sales increased by 20% in Q1" is no longer enough. Marketers need to know why their data is changing and which factors were most influential in driving those changes. Augmented analytics uses artificial intelligence and machine learning to discover key drivers, such as specific campaigns, media channels, or promotions that influence growth. Advanced insights could easily be missed by traditional BI tools or manual analysis. Marketers can then apply these insights to create strategies and campaigns that can be personalized for their customers.
2. Improve campaign outcomes
Augmented analytics offers recommendations and actionable insights to help marketers design and optimize their campaigns. In a Forrester survey, 42% of marketing decisionmakers agreed that digital analytics improved marketing campaign outcomes. By understanding what resonates the most with their customers, marketers can craft effective campaigns using tailored messaging at the right place and the right time. These insight-driven campaigns can not only help win new customers but also keep existing customers engaged.
3. Increase conversions and wins
Augmented analytics significantly reduces time-to-insight by automatically surfacing actionable insights on billions of customer data points, without waiting for marketers to search for them. This helps marketers gain a deeper understanding of target customers, detect behavioral changes, and identify opportunities for growth. Actionable insights also help marketers gain a holistic view of the customer journey to define customer lifetime value and spot churn signals early.
4. Maximize ROI on marketing budgets
Insights from Gartner's Annual CMO Spend Survey revealed that marketing budgets as a percent of overall company revenue dropped to their lowest levels in history — to 6.4% in 2021 from 11% in 2020. Spending allocated budget in the most cost-effective way to gain maximum ROI has always been a priority, but is now more important than ever in our digital world. Augmented analytics reduce manual effort and turnaround time on insights, helping marketers identify the areas of highest opportunity as quickly as possible. Marketers can focus on the channels and segments that generate the most leads or have the highest conversion rate to produce immediate results or rapidly experiment with new strategies.
5. Empower teams with actionable insights
According to a Salesforce Research survey, the top reason that marketers embrace AI in 2021 is to drive the next best actions. That's the exact capability augmented analytics provides to marketers. By bringing AI and machine learning to Business Intelligence, augmented analytics equips marketers with actionable insights for faster actions. Marketers are also empowered to explore data by themselves, regardless of technical skill level, and receive dynamically generated insights that are personalized for their context.
Take Your Marketing Analytics to the Next Level with MachEye
MachEye is the only augmented analytics platform that enables marketers to understand "What" happened in the past, "Why" business metrics are changing, and "How" to act based on insights. MachEye empowers any user, regardless of skill level and industry, to search, analyze, and interact with complex data in seconds.
Large and small organizations such as Autodesk, Neustar, and Thinkster improve time-to-insight by 90% and reduce analytics TCO by 10x.
Gartner predicts that by 2025, data stories will be the most widespread way of consuming analytics, and 75% of stories will be automatically generated using augmented analytics techniques.
Using robust AI and machine learning models, MachEye delivers anomalies, analogies, trends, clusters, and other deep insights along with actionable recommendations that help marketers optimize customer experience. Interactive stories automatically narrate key takeaways and action items in natural language, making insight consumption fun and easy.
MachEye's augmented analytics platform transforms decision intelligence for everyone at an organization with intelligent search, actionable insights, and interactive stories.
Looking to level up your marketing efficiency? Schedule a free demo with MachEye to learn more.