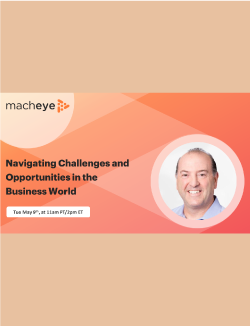 As an entrepreneur, building a business has always been an exhilarating experience for me. I have done it a few times in my life and each of these experiences have been unique. Building a company can be full of challenges but there is never a dull moment in this journey.
Learning by successes and mistakes is just not an option. Big vision like this requires us to make the right strategic decisions and be efficient with our efforts. Advice and wisdom can be immensely valuable in a situation like this.
Howard Greenfield has been the Chief Revenue Officer (CRO) multiple times in his career with successful companies like Centrify (acquired by TPG), Sailpoint (IPO) and Zenprise (acquired by Citrix). He has been instrumental in scaling revenues and building businesses at each of these companies. Howard brings his unique perspective to different dimensions of building businesses such as sales, marketing, demand generation, partners, team building and strategy.
Howard and I would like to share these experiences with you. Don't miss out – register today!
insights and strategies on building and scaling a successful enterprise
making the right strategic decisions and be efficient with your efforts
tips and tricks for handling challenges and seizing opportunities
Duration: 30min
Designed for developers
Powerful and easy-to-use APIs for data consumption
Break free from the limitations of charts! It's easy to share your data insights with internal or external customers and transform their decision intelligence. Our APIs and SDKs simplify the integration of intelligent search into JavaScript, Java, and Python-based applications.