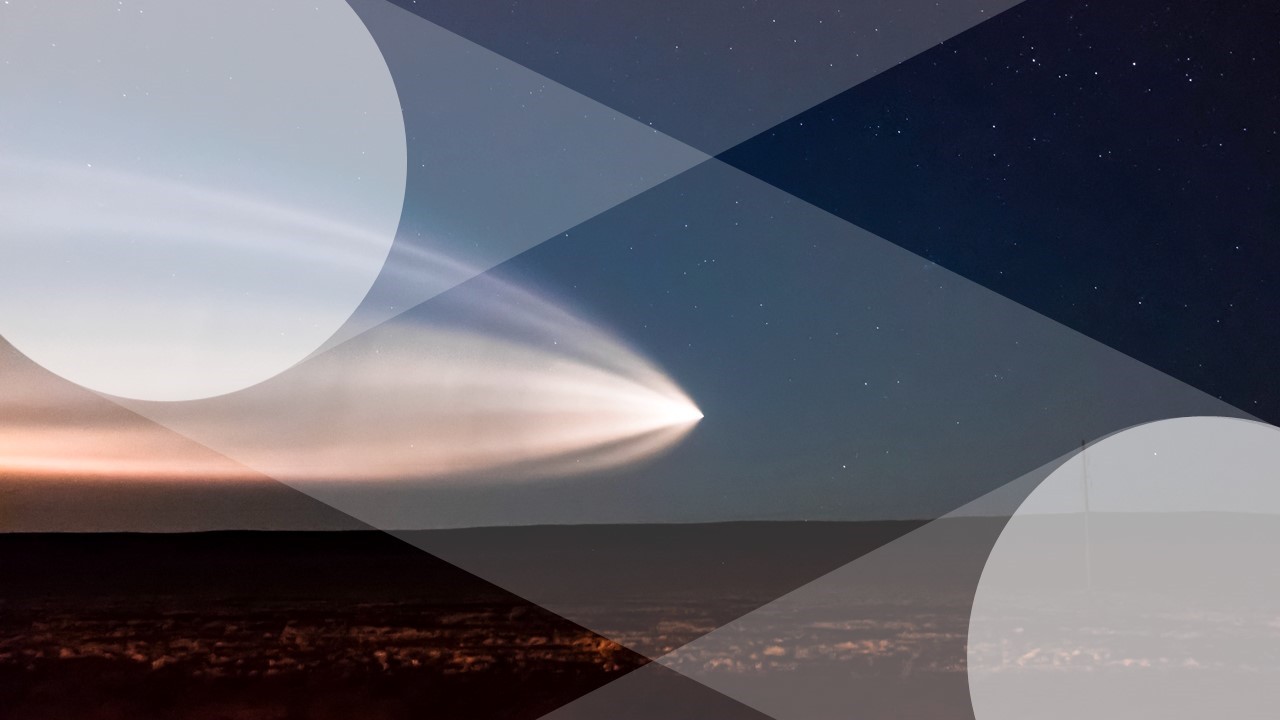 Behind the scenes: Adding a "play" button to data
by Ramesh Panuganty, Founder & CEO
Behind the scenes: Adding a "play" button to data
by Ramesh Panuganty, Founder & CEO
Some of the people I talked to were skeptical. They didn't believe that solving the data analytics problem was achievable, let alone technically feasible. So two years ago, I set out to build my solution to prove them wrong and to bring a paradigm change in analytics and BI. And today, I'm so proud to present a "play" button for analytics with MachEye.
I've always been passionate about solving problems and creating solutions that improve how businesses work. Almost every organization faced the problem of democratizing data at every level. I knew that it wasn't an ordinary problem – it was technically very difficult to solve and implement, since it had never been done before. It required starting from scratch, innovating engaging experiences, and creating a new paradigm.
MachEye is an intuitive AI-powered BI platform that not only makes analytics usable for everyone at an organization but also makes understanding insights quick, easy, and fun through interactive audio-visuals. We are the only personal business companion that can connect to any data store and uncover intelligence in minutes.
Our "play" buttonfor analytics brings data to life and creates better data experiences for everyone, with a unique Google-like search and YouTube-like audio-visual experience.
We've raised $4.6 million, and we're deployed at multiple large organizations in the digital media, CPG, healthcare, and financial industries.
Shattering the paradigm of "what you ask is what you get"
Traditional BI offers solutions for the "what you ask is what you get" paradigm. Users are expected to ask exactly the right questions to get the information they need. Knowing the right questions solves half the problem. But what if there are unknown but important developments happening in the business? When users are blindsided by changes, how can they even know what to ask and when to ask?
"How do you ask questions about unknown unknowns? You can't. And this leads to incomplete information and missed opportunities."
Instead, why can't users get insights automatically without searching, like they get daily news or social media updates? All these questions fueled my passion to change the existing BI paradigm.
At my previous organizations, both large and small, I saw firsthand how complex and painful it was to find insights in enterprise data. It took days, weeks, or even months for business users to receive answers to questions like "What are my top 5 products by revenue in the West region between 2015 and 2017?" These answers were delivered in static reports that didn't reflect the reality of changing data. I knew data analytics shouldn't be this hard.
Google, YouTube, Facebook, and Instagram have created user-friendly, intuitive, and personalized platforms that don't require any training to use. In the past decade, enterprise analytics solutions have improved in areas such as visualization and keyword search to become more accessible to the end user. However, a true self-service BI platform did not exist.
The idea takes off
My vision was to make business intelligence simple and accessible for everyone and deliver AI insights – but in a fun and easily consumable way.
My previous startup was acquired by Splunk for developing the latest improvements in natural language technology. I knew I wanted to combine the two worlds of artificial intelligence and business intelligence to make enterprise insight discovery easier.
"MachEye enables business users to talk to the data, and the data actually talks back," said Joydeep Bhattacharyya, General Partner at Canaan.
In late 2018, I brought up the first wisps of my idea with Joydeep. At that point, I had the idea and knew what I wanted to build, but was nowhere close to an investor deck. It was supposed to be an hour-long whiteboarding session with Joydeep. But after the first conversation it extended to an entire afternoon of discussions. He was blown away by my concept. The very next morning, he presented me with an investment offer.
The quest to make analytics usable and fun for all
That winter, I embarked on a quest to change the prevailing BI paradigm. I knew my platform had to deliver insights, even without any questions asked. I also wanted to extend the "Sunday evening" social media experience to the "Monday morning" work experience by bringing the fun and engagement of Google Search + YouTube to data analysis.
I started off with a small group of four specialists, friends I'd known for at least a decade from prior organizations. We didn't have an office, so we familiarized ourselves with all the coffee shops in the Bay Area, throwing around ideas and tapping away at laptops like college students before a big deadline.
A few months later, we'd tripled our staff, fleshed out the skeleton of our technology, and finished early trials. We moved into a cozy office near the San Jose Airport and finalized our platform. Since then, we've acquired multiple new clients, added unique features like our Data Quality Index, and tested use cases such as measuring student engagement during virtual learning.
"100% of the videos that exist today are either shot by a camera or created with computer graphics. How many are autonomously generated by AI? None except MachEye's."
We worked incredibly hard, not just to build a product but also to provide a delivery platform on the cloud, with a multi-tenant offering and simple published pricing that enables users to get started on their own – in a true self-service way.
When passion makes the impossible possible
Two years ago, we could not have anticipated the changes that rocked the world in 2020. But we also, unknowingly, built a solution perfectly suited to this new reality. We're incredibly grateful that customers use MachEye to speed up access to data, especially when all users are remote and limited in resources.
As we join our peers in hoping for a speedy coronavirus recovery, our ambitions remain unfazed, even supercharged. We're excited to lead the way in research and development. Our advancements in AI, ML, and natural search will not just provide a world-class experience for our own clients but also push the boundaries of what's possible for the industry at large.
This is just the beginning. Thank you.
One of our core values is to always be 100% transparent and accessible, which is why anyone can get started from our website with a 15-day free trial.