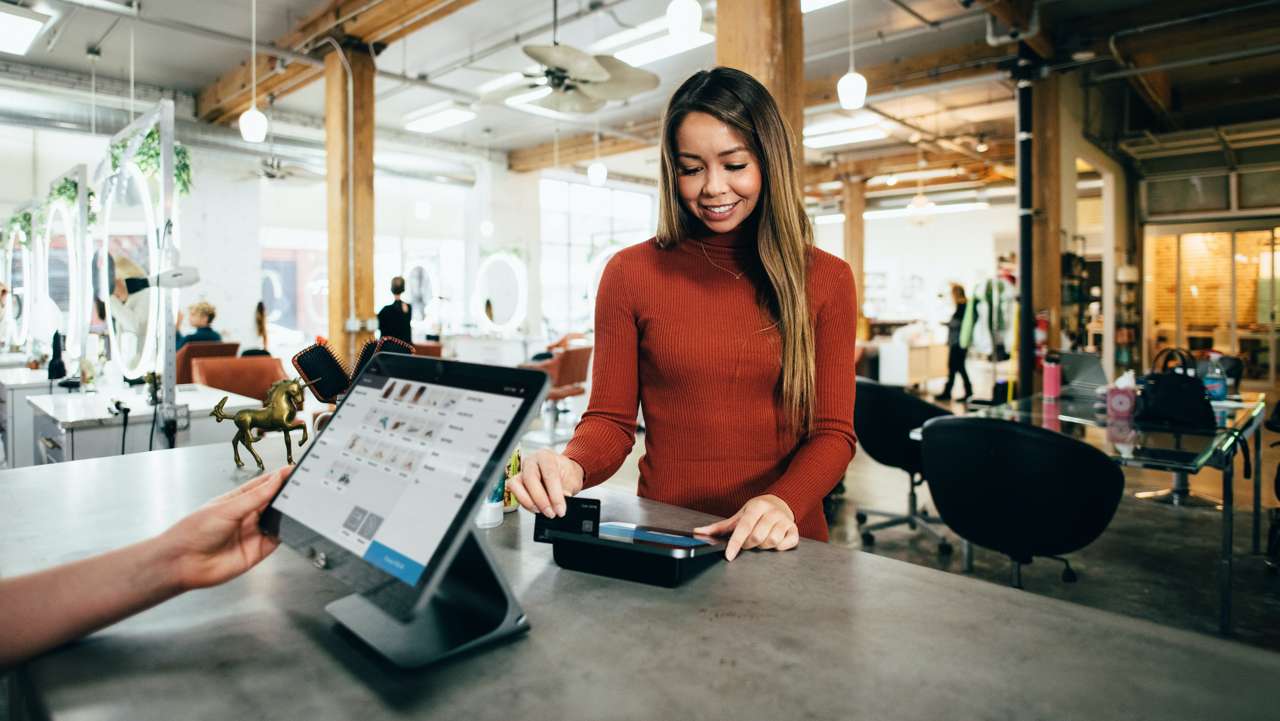 How Data Analytics In Retail Industry Help Companies Compete Better In The Market
by Katy Yuan, Marketing Manager
How Data Analytics In Retail Industry Help Companies Compete Better In The Market
by Katy Yuan, Marketing Manager
As we move towards increasingly data-driven environments, assuming that just the presence of data is a silver bullet to resolve all your problems is a foolish proposition. To make effective use of data, you need to have an equally powerful data analytics ecosystem that can cater to your organization's needs. Given that the competition within the retail industry is already fierce, businesses need that "it" factor to differentiate themselves.
With this in mind, let's take a look at retail data and how retail data analytics help companies compete better in the market.
What is Retail Data Analytics?
Before delving into the concept of retail analytics, let's first get an overview of retail data. Retail data is a collection of information that quantifies a business. The different types of retail data include sales data, inventory data, operational data, customer data, and so on. As with any information, this data needs to be collected, processed, and analyzed so you can take appropriate action - and this is where retail analytics enters the picture.
Retail analytics harnesses retail data and unlocks its hidden potential. It offers insights into trends and hidden patterns, improving business performance across different verticals such as sales, supply chain movement, inventory management, operations, and customer experience.
Pros of Employing Data Analytics at Retail Companies
Understand Consumer Insights
Retail analytics acts as a window into your customers' identity, journey, and behavior. Customer analytics sheds a 360-degree light on consumers' tastes and preferences.
Apart from developing rapport and laying the foundation for loyalty, shopper analytics acts as feedback on the services and experiences you offer. Accordingly, you can make necessary adaptations to orchestrate the most fulfilling customer journey.
Based on a recent Alteryx and RetailWire survey of nearly 350 retailers and brand manufacturers, shopper insights helped them increase their customer retention by 55%, improve customer service by 55%, and improve customer targeting by a whopping 51%.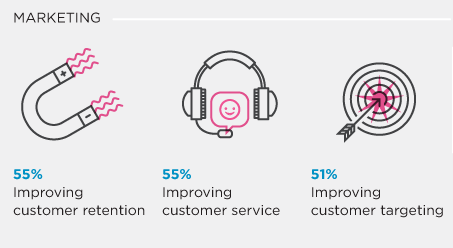 Better Inventory Management
Efficient inventory management is one of the greatest challenges in the retail sector. However, automated insights are slowly deconstructing these obstacles and making the factory-to-shelf journey more efficient and meaningful. Retailers can stay ahead of the supply-demand curve to ensure that they are proportionately stocked. It also leaves room for automation as retail data analytics output can trigger rule-based actions in inventory management software.
Analyze Trends and Identify Anomalies
As businesses adopt a data-driven approach, historical data is often as useful as current data. Retail data analysis carries out comparative analysis to identify trends that will benefit the organization. At the same time, artificial intelligence in BI can also catch any anomalies or inconsistencies at the nascent stage.
Optimize Your Costs
Through the combination of enhanced customer experience, efficient inventory management, and capitalization on timely opportunities, retail data analytics can optimize costs in several ways. Whether it is launching a sales or marketing strategy, streamlining operations, or maintaining stock at warehouses - businesses will find themselves in the driver's seat at all times. This efficiency will have a positive impact on your overall bottom line.
KPIs to get the most out of Retail Data Analytics
Here is a list of the essential KPIs to extract the most out of retail data analytics:
Gross Margin Return on Investment (GMROI): Quantifies profit return on the amount that you invest in your inventory.
Year-over-Year Growth: One of the common retail data KPIs that measures a business's performance against its previous year's performance.
Average transaction value: Retail sales data gives an idea of how much your customers are spending.
Sales per square foot: Foot traffic analytics helps improve store layouts to maximize sales and space efficiency.
Customer retention rate: Measures business growth in terms of its ability to convert one-time buyers into long-term, revenue-generating customers.
Stock turn/Inventory turnover: Measures the frequency with which your items sell-through.
Conversion rate: A component of retail sales analysis that measures the rate of converting lookers to bookers.
Shrinkage: Inventory management KPI that calculates the loss of inventory that does not correspond to any sales.
How MachEye can help retail companies make smart business decisions
Retail data is only useful when you can make effective use of it. According to Gartner, information is a critical enterprise asset and data analytics are an essential skill.
MachEye helps you become a future-forward retailer by empowering every user with data. With MachEye's "play" button, anyone can hop on their laptop or smartphone and start asking questions, browsing relevant business insights, and watching interactive stories.
Become insight-driven, not just data driven. Chat with us or start your free trial today.