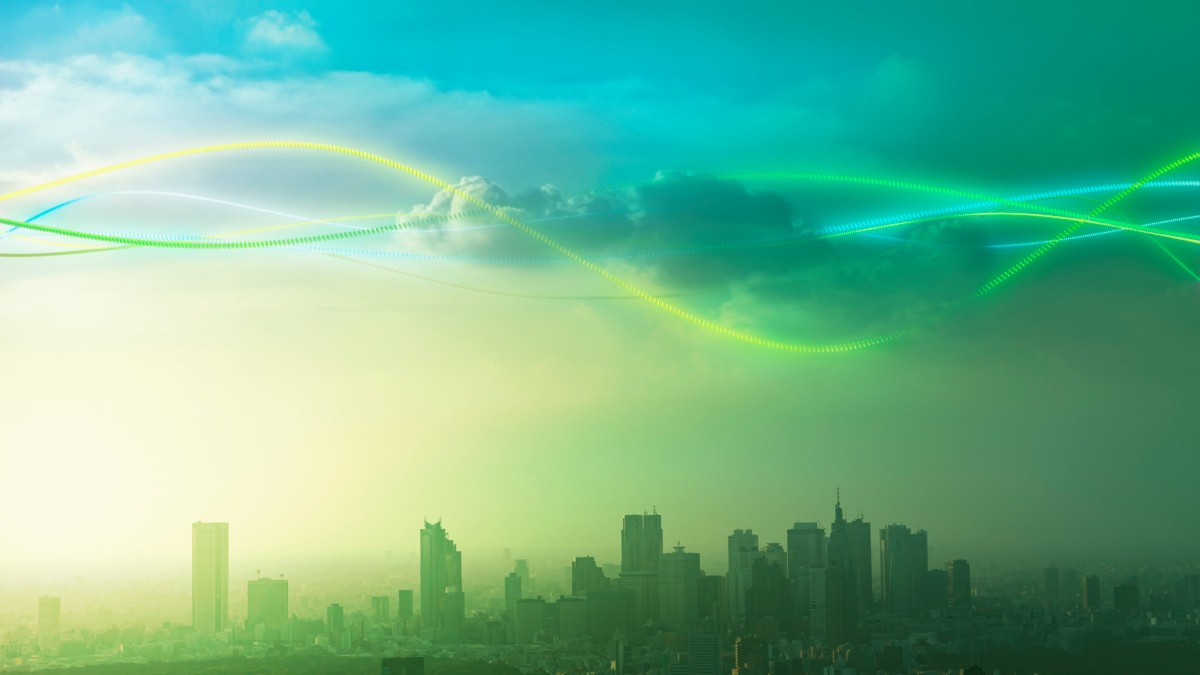 Top 10 data analytics predictions for 2022
by Dhiren Patel, Chief Product Officer
Top 10 data analytics predictions for 2022
by Dhiren Patel, Chief Product Officer
2021 was the year of resilience for most organizations around the world. The global pandemic forced companies to question old practices, reinvent processes, and optimize operations. Digital transformations have accelerated and the adoption of data analytics and AI skyrocketed last year. With the single aim of success in 2022, organizations are turning to analytics to make sense of their data as well as adapt to challenging situations and manage disruptions.
Here are our top 10 predictions for data analytics in 2022.
1. Preference for decision intelligence over reports
Reports and dashboards no longer provide any value for an action-oriented data culture. Decision makers are questioning the existence and ROI of traditional platforms that deliver static insights. They want the ability to get actionable insights and make data-driven decisions in real time.
Decision intelligence makes insights more understandable, relevant, and actionable.
Identifying available options and making quick decisions is especially vital for front line users. This ask for decision intelligence will see a sharp rise in 2022.
2. Finding the root cause will be faster with Why Analysis
Business users want to understand not just "What" metrics changed but also "Why" they changed. Knowing that sales decreased in a particular quarter is no longer enough. It is essential to identify the drivers behind movements in metrics.
Traditional root cause analysis dashboards are not enough anymore simply because users need to dynamically analyse why two metrics may have behaved differently for a whole slew of metrics.
Business users don't want to become data engineers to unearth root causes.
Armed with root cause or Why Analysis capabilities, business users can make tactical and strategic actions to improve performance and productivity. 2022 will see personalized Why Analysis made accessible to everyday business users.
3. Integration of AI-powered insights
At this point, traditional "rearview mirror" analysis of historical data is a given. Now business users want deeper AI-powered insights. Anomalies, outliers, trends, seasonality, and segments are crucial for the decisionmaking process. Business users shouldn't have to go through the complexities of AI models to derive these insights. With these insights readily available, business users can track their business metrics clearly, understand their customers better, and become agile in their operations.
4. Democratization of AI with low code / no code solutions
Data science teams have been struggling to manage increasing demand for insights while catering to every business user on time. Democratization of AI empowers users at all levels and promotes a culture of data-driven decisionmaking.
Any platform that democratizes AI insights for everyday users while hiding all the complexities will have immediate business impact.
A low code / no code analytics platform can make configuring ML models as simple as adding building blocks. Organizations will be keen to invest in low code / no code solutions that provide business users a simple interface to perform complex analysis.
5. Preference for an integrated end user workflow
Point solutions that solve only one use case (for example, delivering anomalies from data) are common. However, from an end user's perspective, it is frustrating and time-consuming to learn and use multiple different solutions for varied needs. Trends are now accelerating towards providing an integrated data experience to users. A platform that delivers end-to-end analytics in an seamless and comprehensive manner will be sought out by business users.
6. Search will continue to gain traction
The advances in our day-to-day internet search have made users accustomed to using cloud platforms intuitively. The same level of ease and intuitiveness will be demanded from enterprise data search, which is a complex technology. Understanding the context of user queries will become essential as search takes over as the main medium for business users to converse with data.
7. Embedded analytics will become a major enterprise-level ask
We boldly anticipate this new trend of embedding augmented analytics capabilities in traditional SaaS, data, and custom software applications. Users are already asking for things that are beyond traditional BI tools such as deeper AI-powered insights, Why Analysis, and a natural search interface. Embedded analytics will reduce friction, enable effortless interactions with data, and provide a seamless data experience to users.
8. Cloud is inevitable
As data volumes increase and digital transformations gain speed, the move to cloud will become a default. Organizations are constantly finding better ways to manage disruptions brought by the global pandemic.
Most organizations will continue to adopt hybrid cloud strategies to manage risks and ensure scalability.
The advantages of scalability, security, faster processing, and business continuity that cloud brings to the table are hard to ignore. As cloud becomes mainstream, the necessity of cloud-native analytics solutions will also increase.
9. Data observability and reliability will become must-haves
As data complexity increases, data downtime such as inaccurate or unreliable data, missing data, and service disruptions will increase.
Forrester estimates that data teams spend 40% of time resolving data quality issues instead of working on actual business insight requirements.
Data observability becomes crucial in monitoring the health and quality of data and troubleshooting incidents. A data analytics solution that ensures greater data observability and reliability to minimize data downtime will deliver significant advantages to organizations over other solutions.
10. More power to business analysts
Analyst users will now be able to do real time Why Analysis to understand difference between two timeframes or metrics on an ad hoc basis. Until now, this was an offline analytics exercise that took weeks or months to execute. In the digitized world, business analysts will be able to perform this analysis faster and focus their attention and time on high-impact problems instead of data crunching.
As organizations accelerate their plans to make data analytics and AI mainstream in their operations, 2022 will be an interesting year to witness innovative data-driven applications and the emergence of new business models.